Tranquil PM
Regular price
Sale price
$39.95
Unit price
per
Tranquil PM
Sleep & Recovery, 30 Servings, GEC: Genetic Edge Compounds 
Tranquil PM is considered the missing piece of the puzzle and an often overlooked factor when it comes to rest and recovery for the next day.  The single most important factor in lean muscle growth is rest and recovery.  Facing the day to day grind your body becomes overworked with stress, exercise, and overall breakdown leading to a catabolic effect. 
During the sleep cycle, paradoxical sleep is the desired stage in which the recovery begins to take place aiding in natural GH release, balancing cortisol levels, rebuilding and recharging your body to prepare for the next day. 
No more messy powders before bedtime,  Tranquil PM utilizes a one capsule serving with a synergistic blend of the most effective natural ingredients to support restful sleep and relaxation to restart the next day fresh.
Share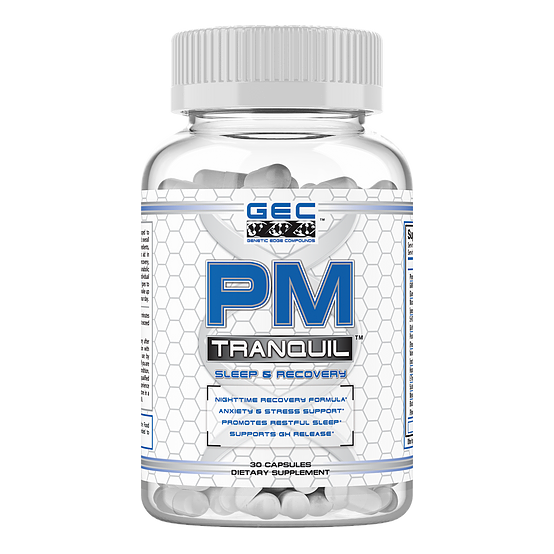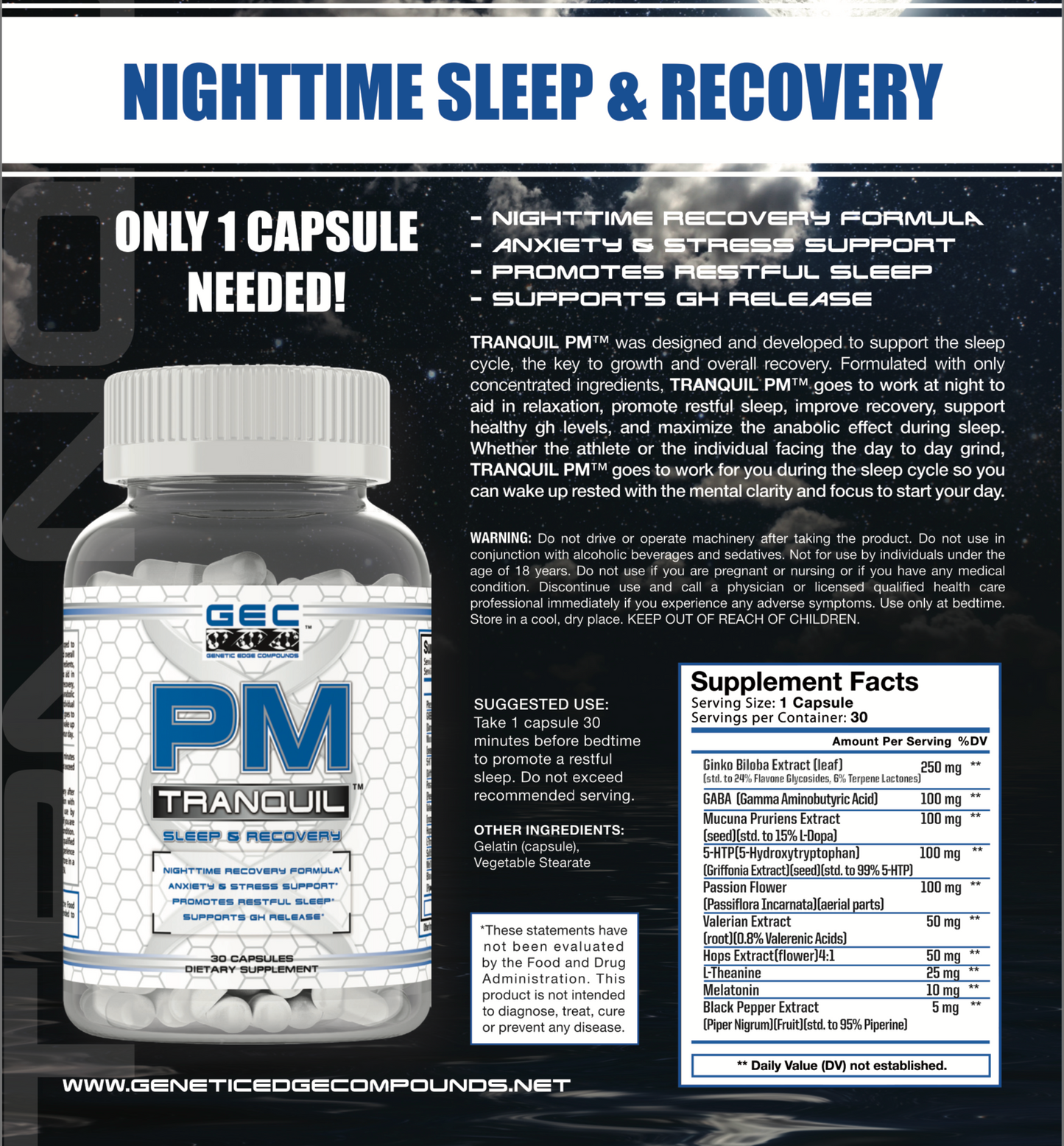 FREQUENTLY BOUGHT TOGETHER
---