Lipodrene Hardcore
Regular price
Sale price
$44.95
Unit price
per
Advanced Wight Loss Aid, 90 ct
Lipodrene Hardcore is exactly as the name says. Hi Tech took the original Lipodrene and put in some additional ingredients to make it stronger, and added some advanced tablet technology to make it last longer than ever. It was developed to go after those "hard to please" dieters. With this new formula, expect to reach your diet and fitness goals quicker than you ever thought possible! You are going to be energized, losing weight and feeling great doing so. This is the most perfect hardcore diet aid ever formulated.
25mg of Ephedra Extract
Hardcore Energy & Fat Loss
Get Shredded
Suppress Appetite
Improve Your Mood
For Both Men and Women
Tablet Technology
It's all about the layers with Lipodrene Hardcore. The outer layer gives you a rapid boost of energy. The middle layer continues to supply your body with energy and weight loss ingredients. Then finally the inner layer releases a dose of active ingredients into the bloodstream for continued energy and weight loss effects. This will last hours and hours.
Lipodrene Original Vs. Hardcore
This formula is more centered around those that want to get all the weight loss results and energy boosting, but that also want to "feel" it working too. You will feel warmer and know this product is releasing ingredients into your bloodstream. 
The original Lipodrene is better for athletes who want a formula that is not too over the top and works well for those interested in or just starting Lipodrene products. Check out the original Hi-Tech Pharmaceuticals Lipodrene here at Supplement Warehouse!
Main Ingredients
While Lipodrene Hardcore contains an amazing blend of ingredients, the four key ingredients are what really keeps customers coming back to this formula!
Ephedra Extract
Senegalia Berlandieri Extract 
Caffeine

Acacia rigidula 
These powerful ingredients are what get the job done behind the scenes of Lipodrene Hardcore. To start, Senegalia, also known as the "ephedrine impostor" is the most effective metabolic stimulator on the market today. Ephedra and acacia rigidula are effective at stimulating weight loss and athletic performance, while caffeine is an effective stimulant for providing energy. 
Share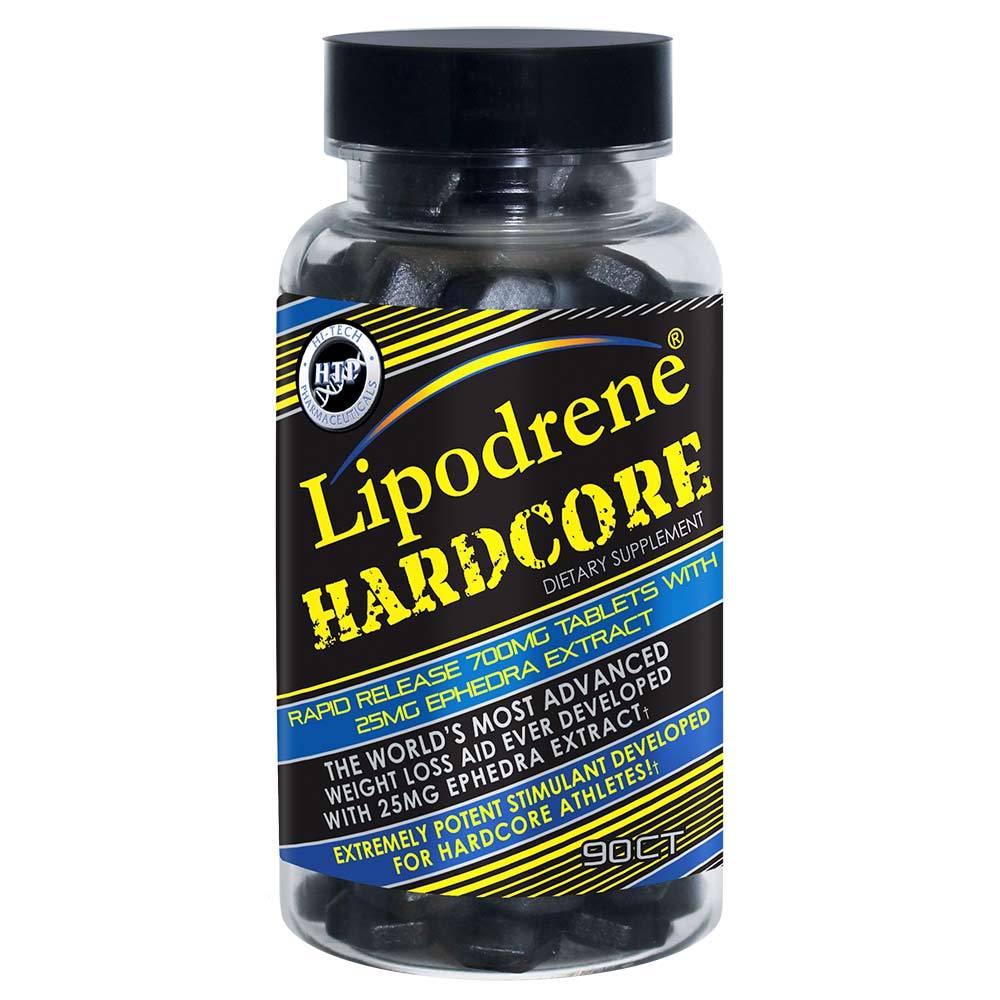 FREQUENTLY BOUGHT TOGETHER
---