EAA+
Regular price
Sale price
$39.99
Unit price
per
 EAAs, 30 Servings, Chemix Lifestyle
The Guerrilla Chemist is back again creating another top notch Chemix Lifestyle product. This time the focus is on faster recovery time, scientifically.
What Is Chemix EAA Plus?
Chemix EAA isn't just Essential Amino Acids. Chemix has also included a unique mushroom blend. This can enhance recovery, oxygen flow and boost your immune system. Chemix EAA includes all 9 EAA at clinical doses. It was formulated to help maximize muscle protein synthesis.
How Does Chemix EAA Work?
Chemix EAA uses specific ratios of EAA. Optimal levels of EAA has been shown to increase protein synthesis post workout.
Studies have demonstrated that the rate muscle protein synthesis can increase up to 291% when your blood amino acid levels are highly elevated.
Therefore, it's important to consume EAA throughout the day, especially during times surrounding exercise (pre/post/intra).
Who Should Take Chemix EAA?
If you are someone that is looking to reduce recovery time and decrease muscle soreness, then Chemix EAA is for you.
What Can I Expect From Taking Chemix EAA?
Reduced Recovery Time †

Little To No Muscle Soreness †

Improve Endurance †
How Do I Take Chemix EAA?
Dosage and Directions:
As a dietary supplement, take 1 scoop with 8-12 fl oz of water. Can be used anytime, including pre-workout, intra workout, or post workout.
FAQ About Chemix EAA:
What Flavors Are Available?
Currently there is two flavors available. They are Lemon Lime and Pineapple. Both are highly rated by our customers.
Can I Take This As A Intra Workout?
You sure can. Chemix EAA can be taken at any time during the day. For the best results take around workout times. Taking pre workout can help prevent amino acid oxidation during Exercise.† Taking Post Workout can grealy increase protein synthesis. †
Share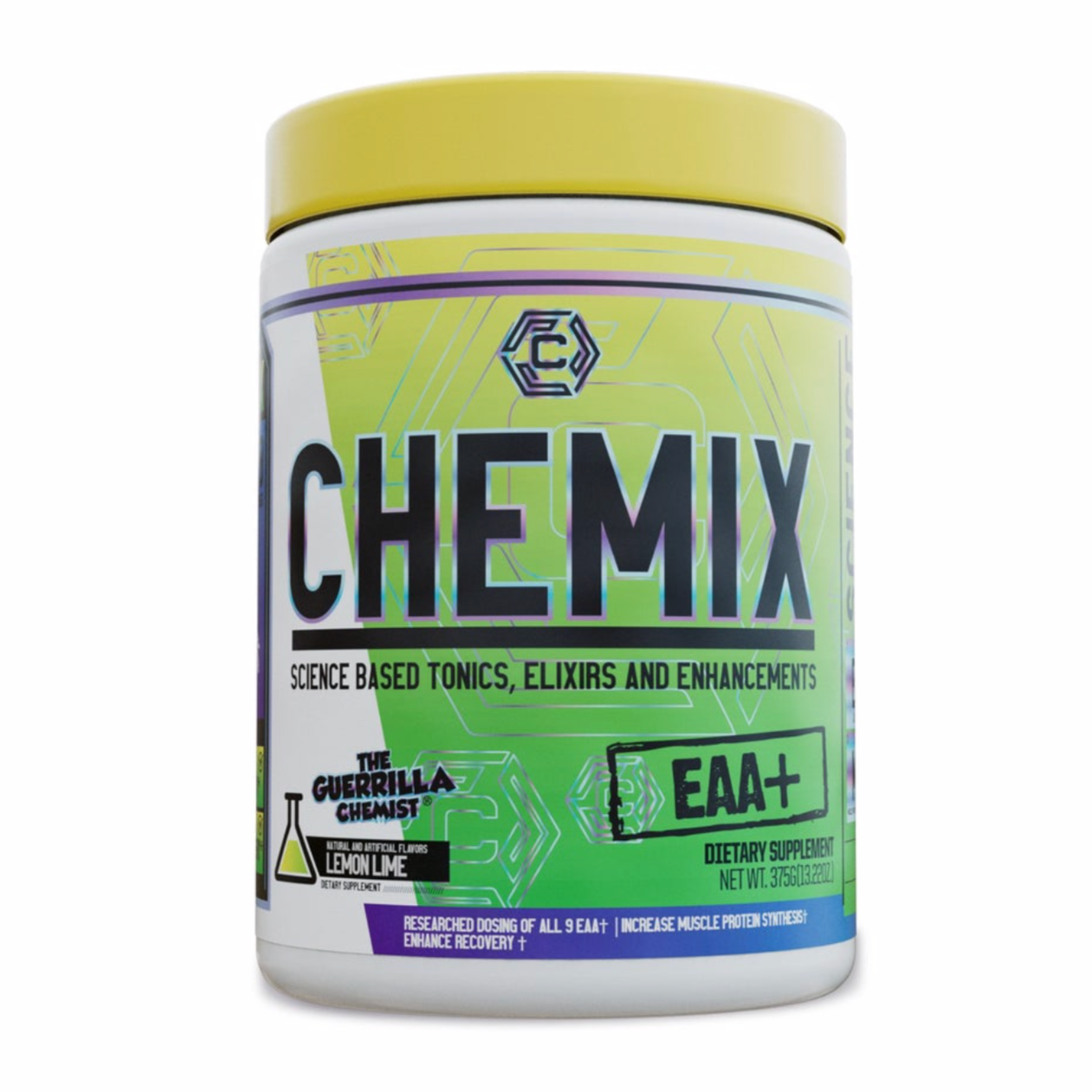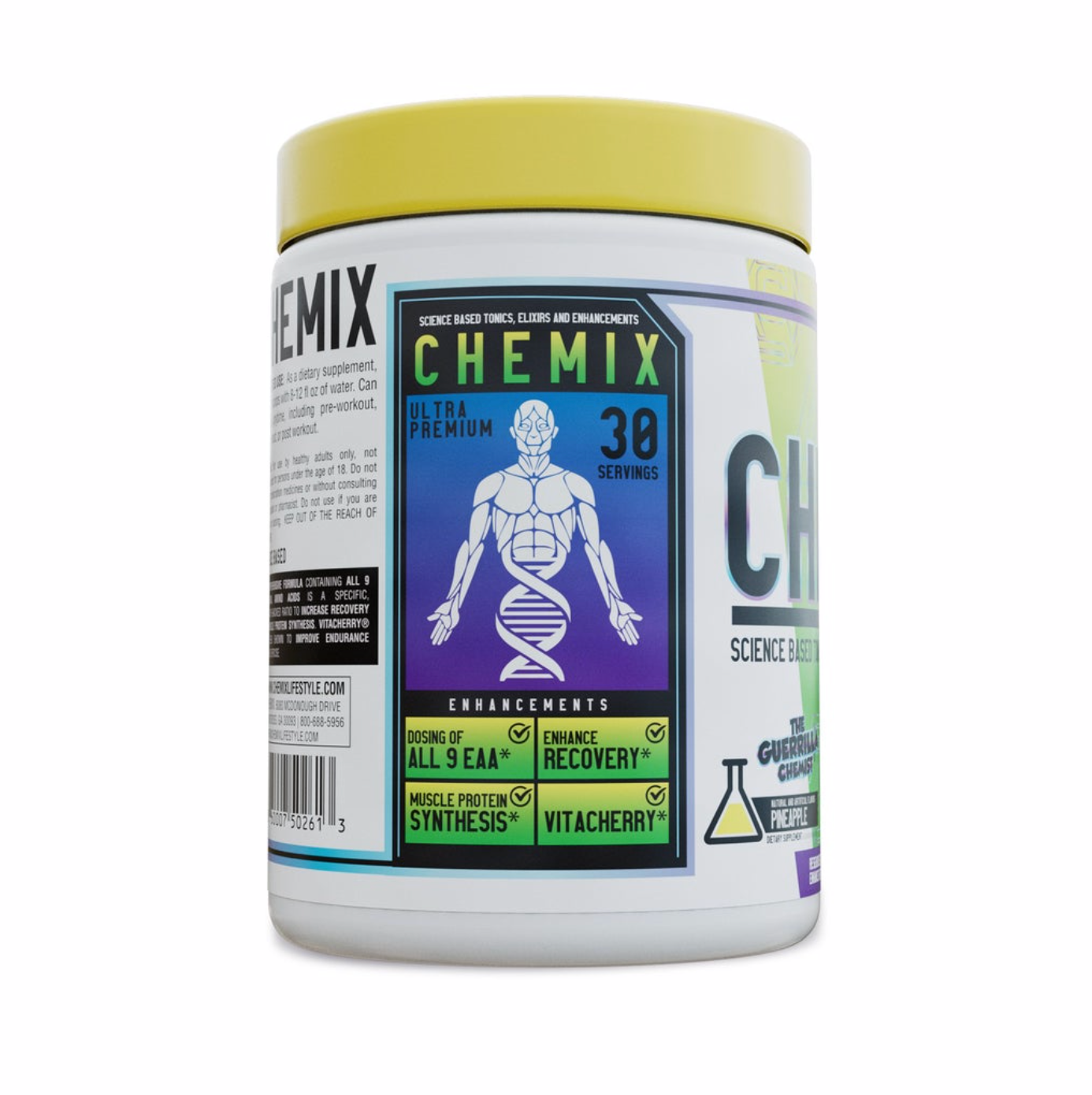 FREQUENTLY BOUGHT TOGETHER
---