Cravings Killer
Regular price
Sale price
$43.99
Unit price
per
CRAVINGS KILLER - Appetite & Cravings Suppressant †
Cravings Killer is a 100% natural appetite and cravings suppressant powered by 3 scientifically studied, patented ingredients that will allow you to kill those evil cravings once and for all!†
Kill Those Evil Cravings In As Fast As 14 Days
Helps Reduce Cravings† No more reaching for those snacks every hour. Cravings Killer ingredients have been studied & proven to reduce cravings by up to 65% when compared to baseline subjects!†
Helps Suppress Appetite† In scientific studies, Cravings Killer ingredients reduced appetites by as much as 69% when compared to placebos. Less hunger = less calories consumed = easier fat loss!
Helps Promote Healthy Mood† Think no snacks all day will make you angrier than the Hulk? Cravings Killer helps promote healthy serotonin naturally so you actually feelhappy while eating less every day!† (No need to use all that energy turning into a green monster.
Helps Reduce Calories Absorbed † Don't starve yourself! When you do eat, Cravings Killer helps reduce the number of calories absorbed so it's easier to stay in a caloric deficit!†
Premium Ingredients, Backed By Science At Scientific Doses!
While other appetite and cravings supplements are stuffed with ineffective, generic ingredients with no scientific backing...
Cravings Killer has 4 insanely effective ingredients that have been studied and proven to help you reduce cravings and appetite by as much as 69%!†
Tap each epic ingredient below to read more!
Garcinia Cambogia Extract
Garcinia Cambogia Extract is a 100% natural extract from the peels of the tropical Malabar tamarind fruit. It's been used for dozens of years for its ability to reduce appetite, improve mood by increasing serotonin, and block fat formation.
InnoSlim® is a stimulant-free, 100% plant-based ingredient composed of two highly fractionated extracts. In 19 pre-clinical studies, InnoSlim® was shown to support healthy weight loss by reducing excess glucose calorie absorption, increasing appetite suppression, and increasing fat burning.
Supresa™ is the only 100% natural, patented form of Saffron Flower Extract. Its has been studied and proven to help reduce sugar cravings by 65%, aid in healthy weight management, and increase serotonin levels naturally in as quickly as 14 days.†
Chromax® Chromium Picolinate

Chromax® is a highly bioavailable form of chromium supported by 35 human clinical studies for its ability to promote healthier carbohydrate metabolism, improve blood sugar metabolism, and improve muscle maintenance during weight loss.† Chromax® also has 15X higher absorption rates than generic chromium supplements!
Share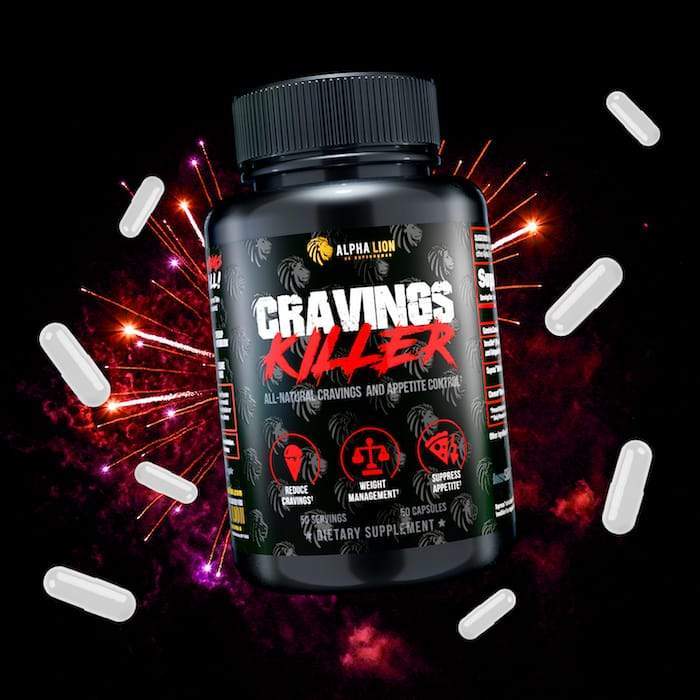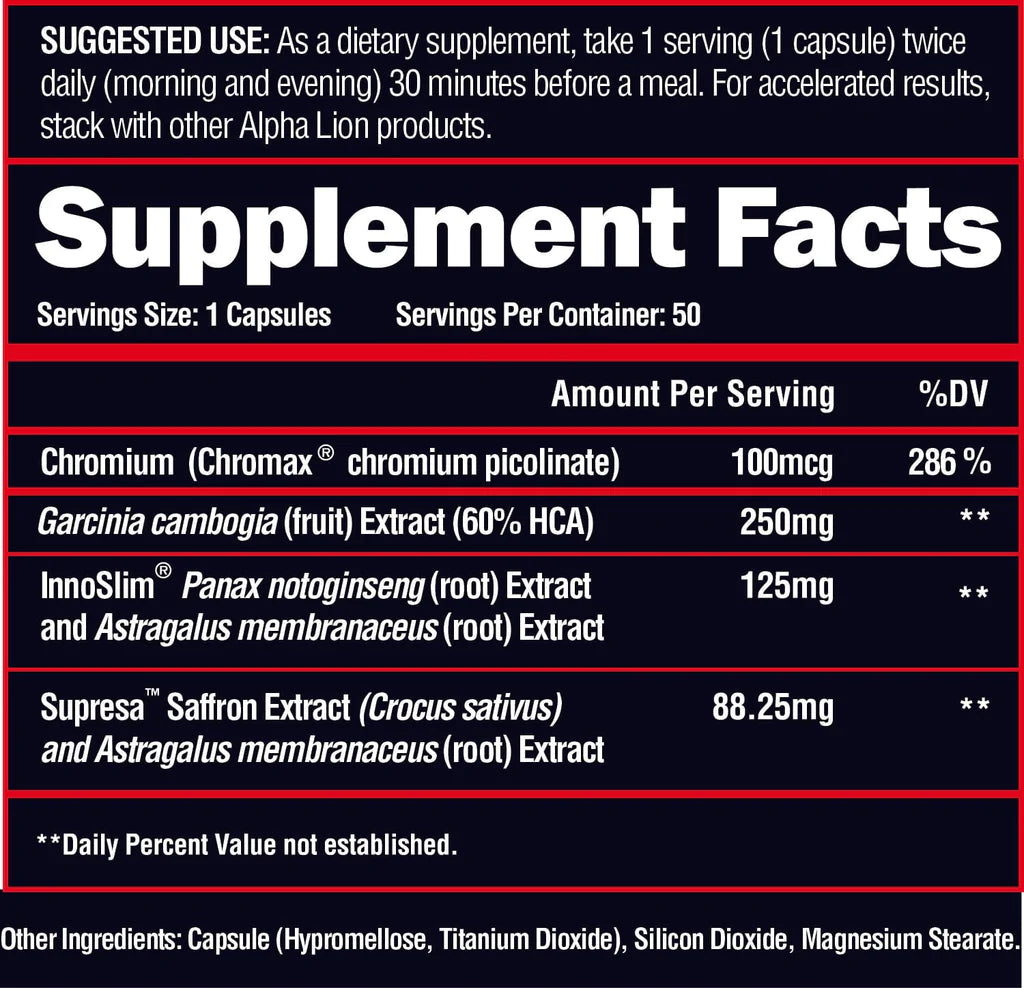 FREQUENTLY BOUGHT TOGETHER
---