Enzyme Nutrition™ for Men
Regular price
Sale price
$29.99
Unit price
per
Enzyme Nutrition™ for Men
Enzyme Nutrition Multi-Vitamin, 60 & 120 Capsules, Enzymedica
Far beyond just vitamins, get complete nutrition for whole-body health.

You need a whole host of minerals, superfoods and guaranteed potency probiotics and enzymes in addition to vitamins. Made from 100% whole food, Enzyme Nutrition for Men has been specially formulated to give men exactly what they need for heart and immune function, energy, stamina and longevity.* When you get all the nutrients you need, your whole body feels it.
Benefits
Powerful support for men

100% whole food

Packed with vitamins, minerals, enzymes, probiotics and superfoods

Supports heart health, immune function, energy and longevity*

Combined formula for maximum absorption
Why do we need more than just vitamins?
In nature, nutrients don't exist by themselves, which is why the best multi-vitamins include cofactors and enzymes to help the body digest and absorb those nutrients for maximum benefit.
What else do we need?
Enzyme Nutrition doesn't just include vitamins and minerals, but a whole array of enzymes, coenzymes, cofactors and phytonutrients. All of these help the body to properly digest and absorb the tons of vitamins and minerals packed into each dose.*
What makes the enzymes in Enzyme Nutrition better?
While some multivitamins claim to include enzymes or probiotics, they often don't disclose how much you are truly getting. Enzymedica gives guaranteed potency enzymes and probiotics so you can be certain you're getting the most whole food goodness possible from your multi.
Take 2 capsules twice daily for best results. If preferred, 4 capsules may be taken together anytime during the day, even on an empty stomach.

Consult with a physician prior to use if you are pregnant, nursing, taking medications or have a medical condition.
Share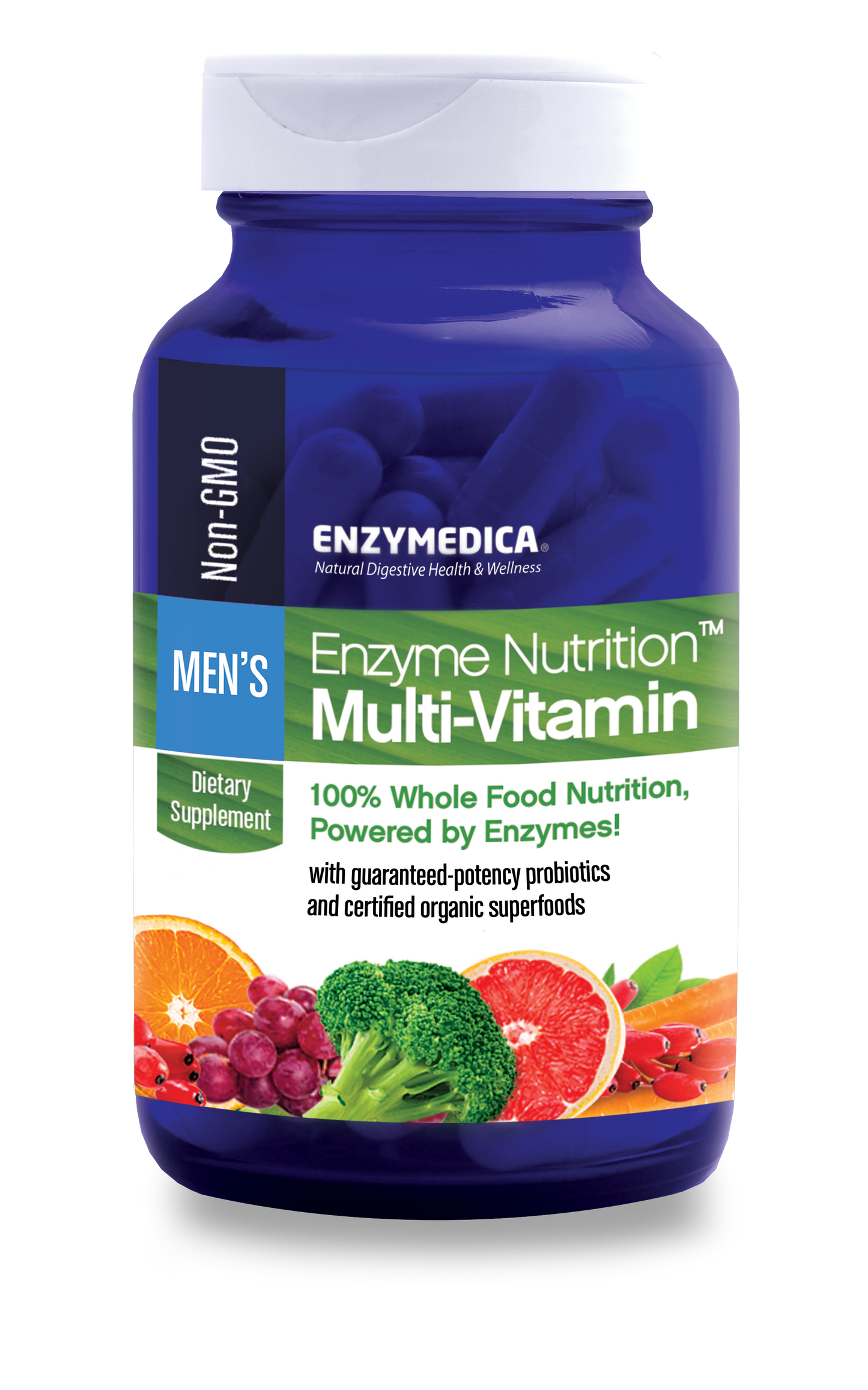 FREQUENTLY BOUGHT TOGETHER
---